Currently, the referral program is available for our full digital subscribers only
Epoch Ambassador Program
Refer friends.
Spread the Truth.
Our First Amendment rights are the pillars of our society. Freedom of speech and freedom of the press are essential.
As Americans, we each hold a tremendous responsibility to stand up for these rights. Help us spread truth and tradition by sharing The Epoch Times with your friends.
How it works:
1.
Copy this link and send it to your friends
2.
You get
$10 Epoch credit
for each friend who signs up for a subscription
You become an Epoch Ambassador upon adding friends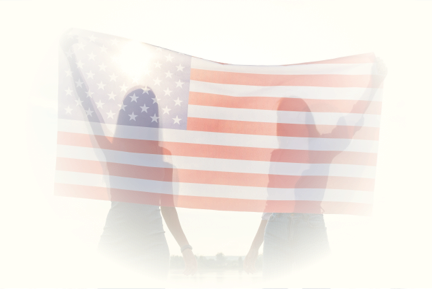 Epoch Ambassador Benefits
You will get:
10 points for every friend that subscribes
1 point = $1 Epoch Credit
For every 5 points, $5 Epoch Credit will be added to your account which can be applied towards a subscription renewal or upgrade. You will also unlock a new badge for every 5 points. The badges will appear next to your username in recognition of your status.
Epoch Badges
| | | |
| --- | --- | --- |
| | 5 Points | $5 Epoch Credit |
| | 10 Points | $10 Epoch Credit |
| | 15 Points | $15 Epoch Credit |
| | 20 Points | $20 Epoch Credit |
| | 25 Points | $25 Epoch Credit |
| | 30 Points | $30 Epoch Credit |
| | 35 Points | $35 Epoch Credit |
| | 40 Points | $40 Epoch Credit |
| | | | | | | | | |
| --- | --- | --- | --- | --- | --- | --- | --- | --- |
| Epoch Badges | | | | | | | | |
| Epoch Credit | $5 | $10 | $15 | $20 | $25 | $30 | $35 | $40 |
| Points | 5 | 10 | 15 | 20 | 25 | 30 | 35 | 40 |
Epoch Credit added to your account
$

0
Friends successfully Registered
0
Friends successfully Subscribed
0
Your reward progress
Total Epoch Credit added
to your account
$

0
Friends successfully Registered
0
Friends successfully Subscribed
0
Successfully invited friends ()
This is the list of people who joined using your referral link

Referral Program Terms and Conditions
This referral program will allow you to invite your friends and family to join The Epoch Times at a special rate of $1 for 2 Months and $10 Epoch Credit.
For each successfully invited friend, you will get points added to your account which can be applied towards a renewal or upgrade.
To make a referral, you must be an active subscriber to The Epoch Times, and live in the United States.
Your invited friends and family must live in the United States and must not be a current subscriber to The Epoch Times.
Name, email address and information you submit about your invitees, is subject to The Epoch Times Privacy Policy.
The referral program does not allow bulk referrals or invitations to strangers.
If the link is mis-copied in any way, you will not receive credit for the referral.
If your friends don't subscribe from your unique link, or subscribe via other means, you will not receive the referral benefits.
The successful invitations and its progress can be seen in your account dashboard.
The emails collected will be used to offer our products only, not to any other parties.